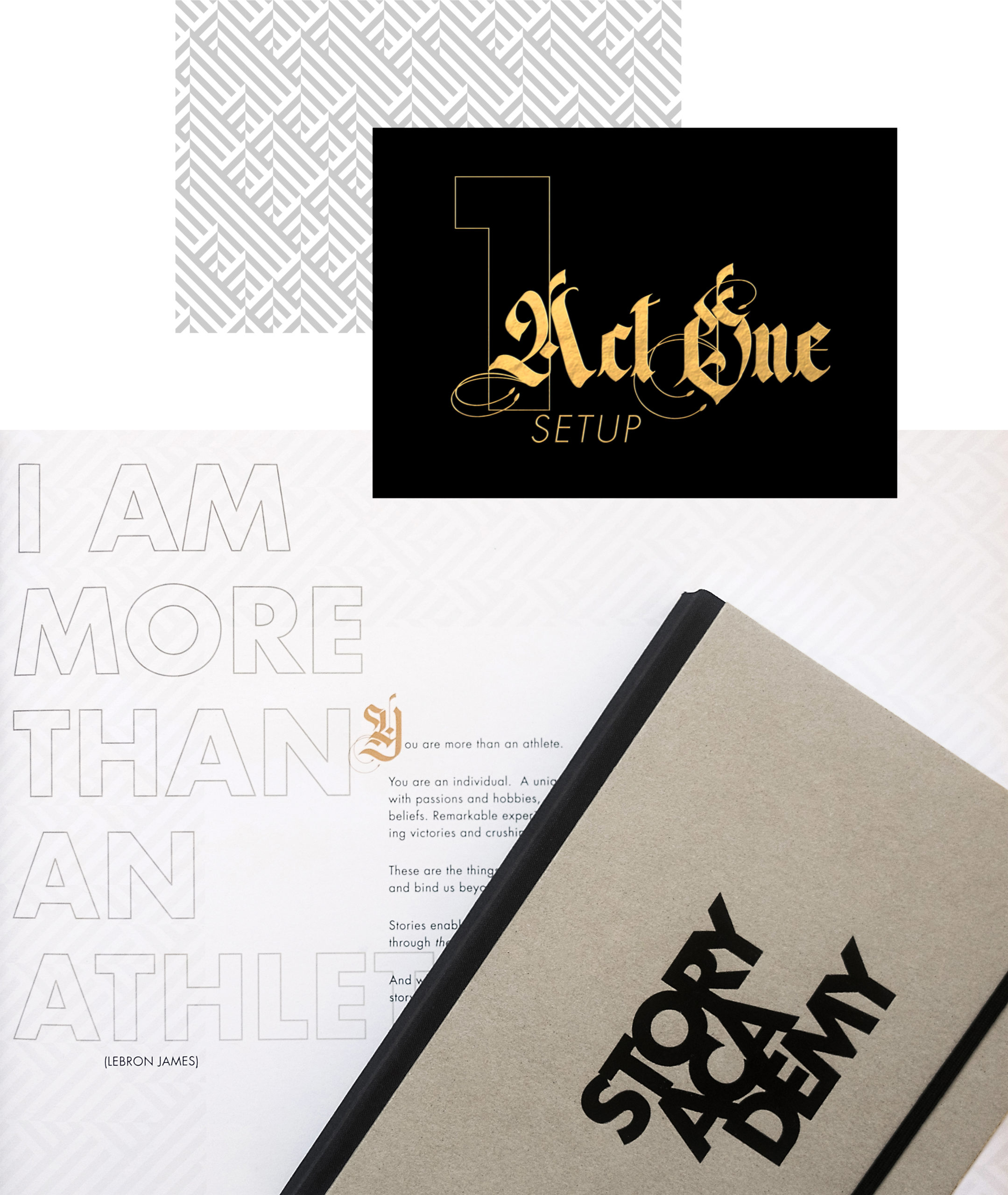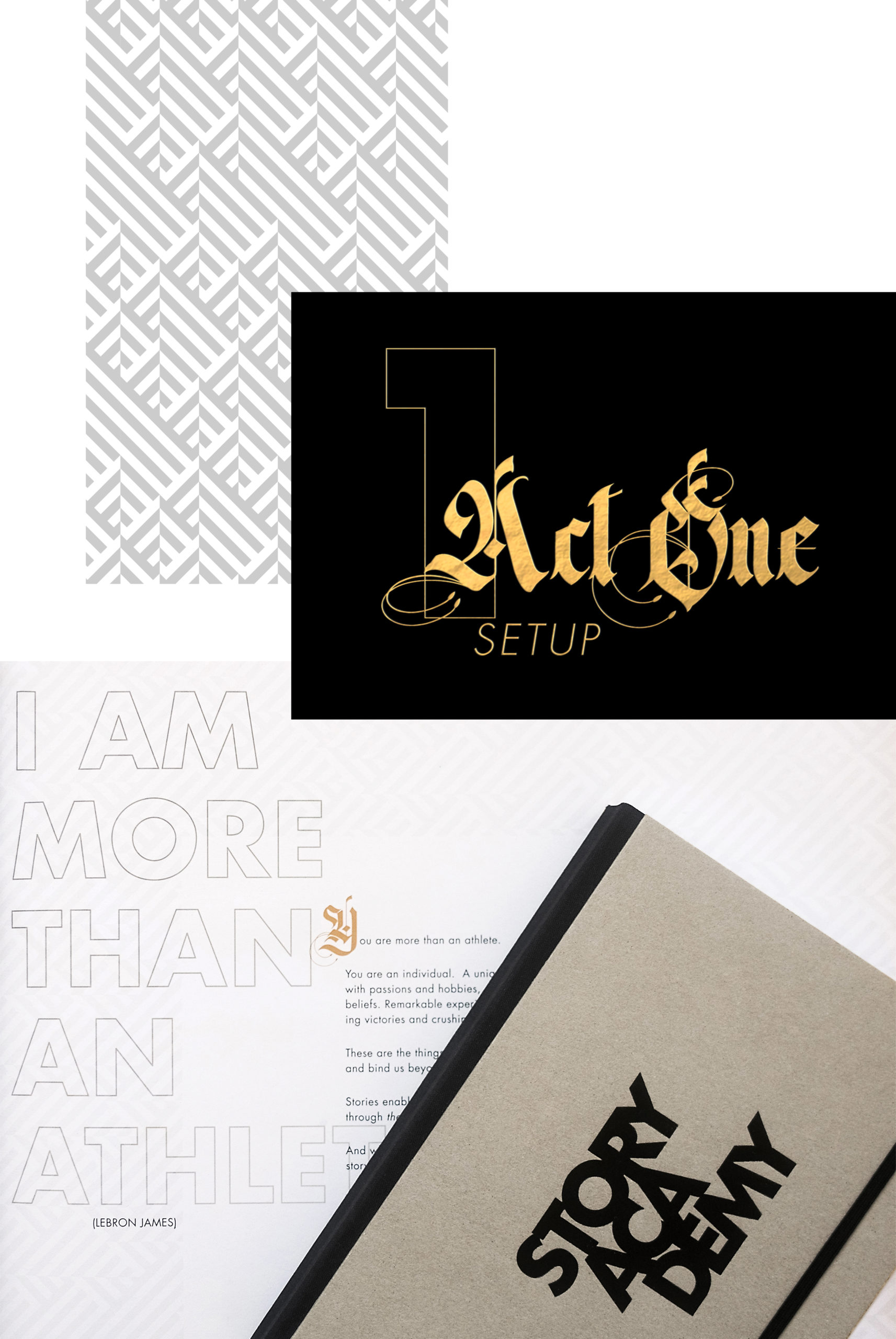 PROJECT
Red Bull Athlete Story Academy
REALIZATION
Concept, Art Direction and Graphic Design
Magazine Production
Notebook Production
WHY INSPIRING STORIES MATTER
The exclusive Athlete Story Academy provides the most promising Red Bull athletes with guidelines, instructions, and practical tools to tell the right stories–and to tell their stories right.
In a company where the story is God and athletes are invaluable ambassadors, this exclusive hands-on workshop brings new context to modern-day storytelling methods.  Applying the classic 3-Act structure with a Red Bull twist, our task was to celebrate the athlete and inspire them with tools that help them tell their own stories with greater emotion, structure and purpose. A high-end, mysterious, oversized, limited-edition Athlete Storytelling manifesto blossomed from countless insights from the industry leaders in content creation. As part of an intimate, person-to-person workshop experience, exclusive notebooks allow athletes to start their process, wrapped in a quick tips production guide for athletes on-the-go.