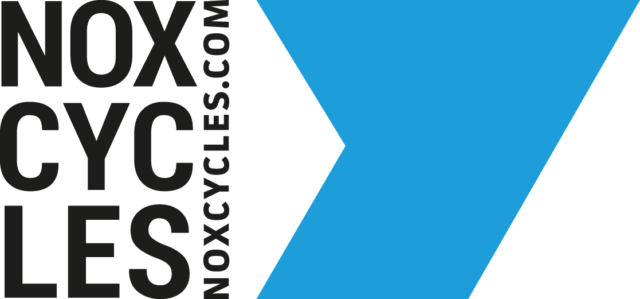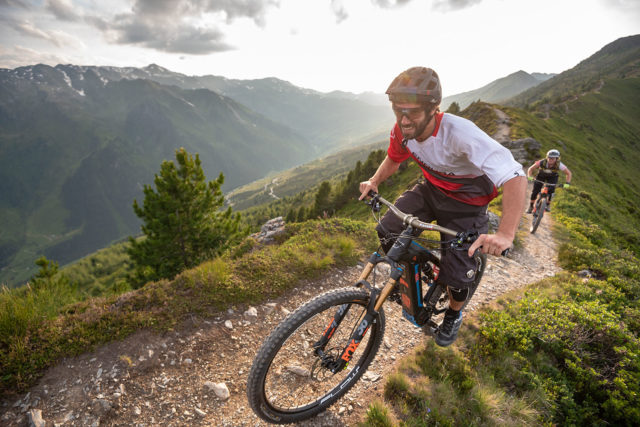 The best of two worlds unite with the E-Bike Manufacturer NOX CYCLES: a hybrid from Berlin, Germany and Zillertal, Austria. Full of passionate bikers, we at Fargo are excited to work on this brand. We'll sign NOX's claim 'No More Excuses' any day.
NOX  CYCLES CATALOGUES
The two series "NEXT GeNERATION" and "EVOLUTION" are presented in separate catalogues. The geometric shapes – patterned after the Logo and the product graphics, penned by us as well, can be traced throughout the entire catalogue layout.
NEXT GeNERATION / HYBRID
The nuanced colors from the bike graphics are celebrated big and bold on the cover. Angular, precise forms paint the backdrop, letting the colors come alive. The embossing on the cover underlines the high-quality that NOX stands for.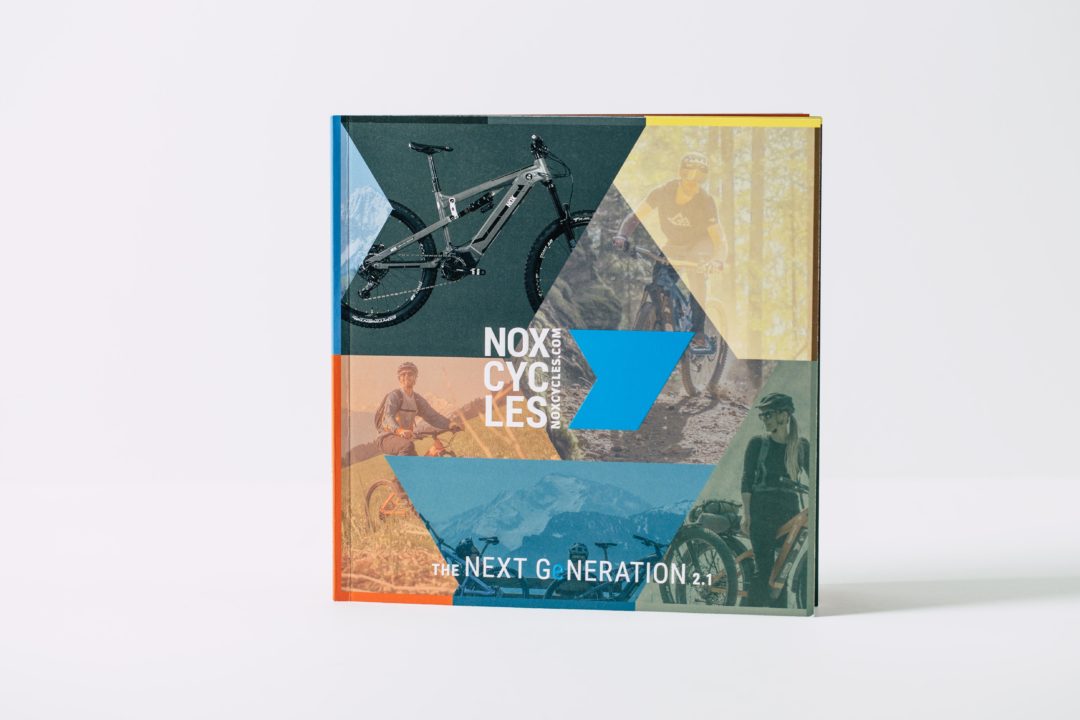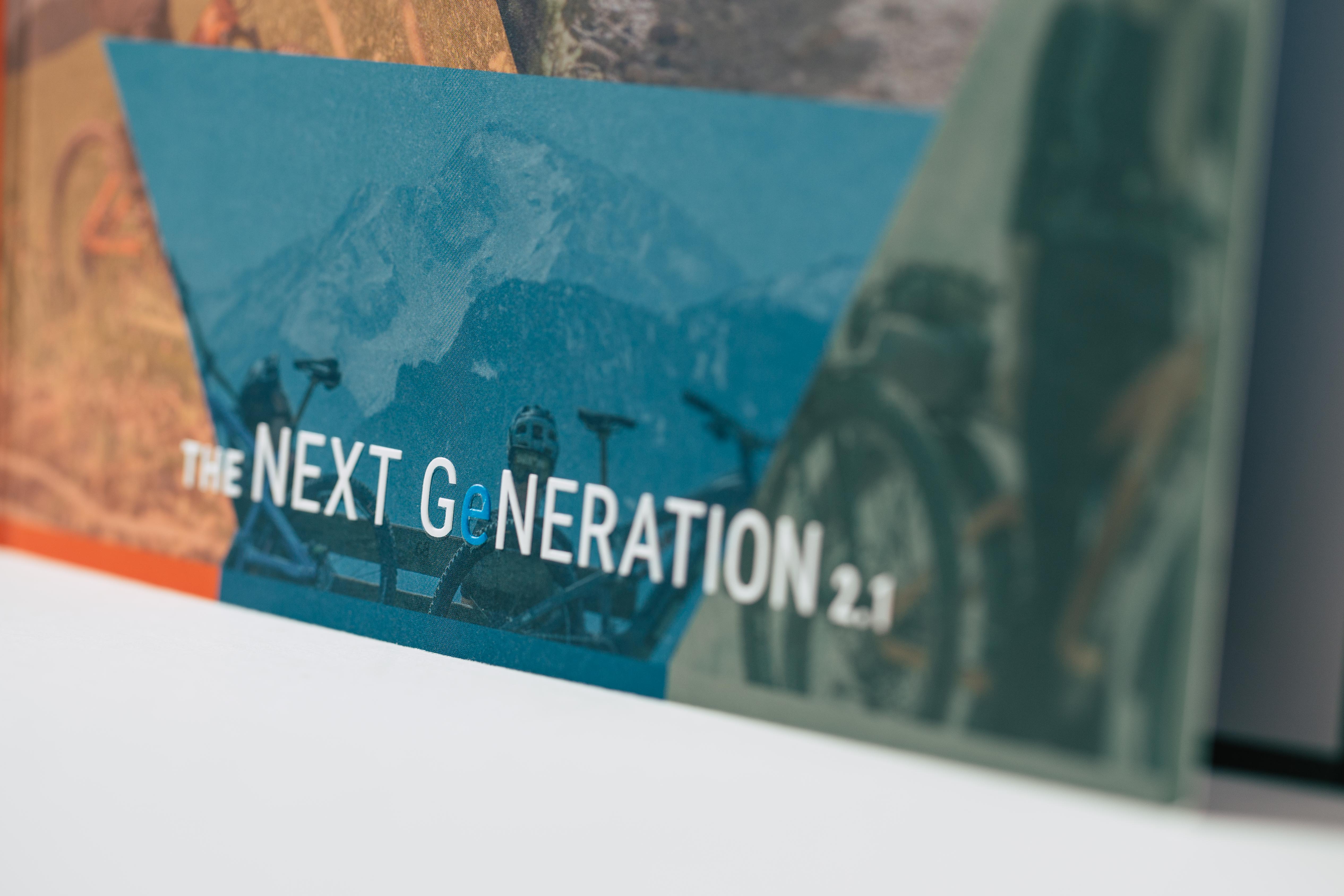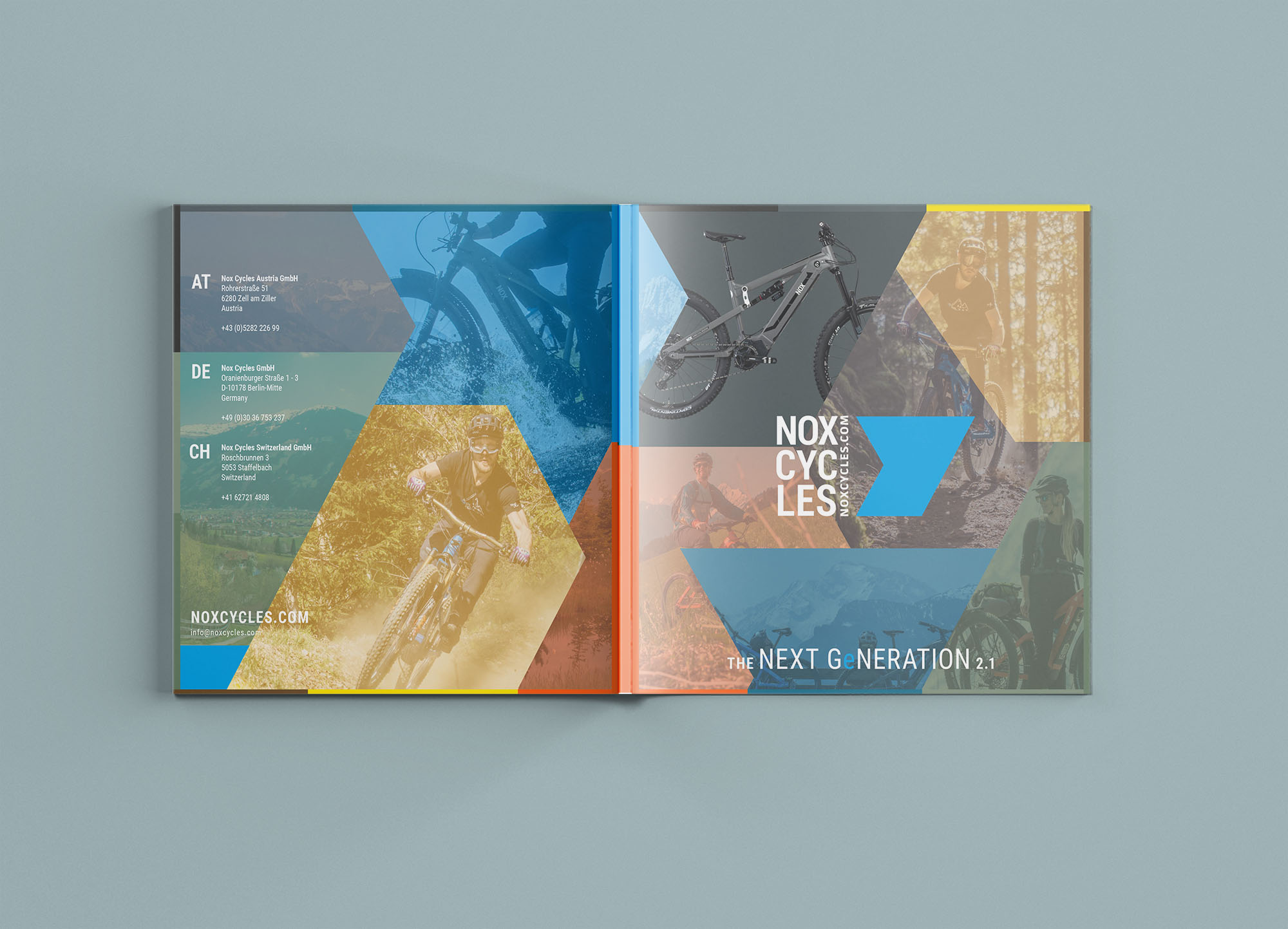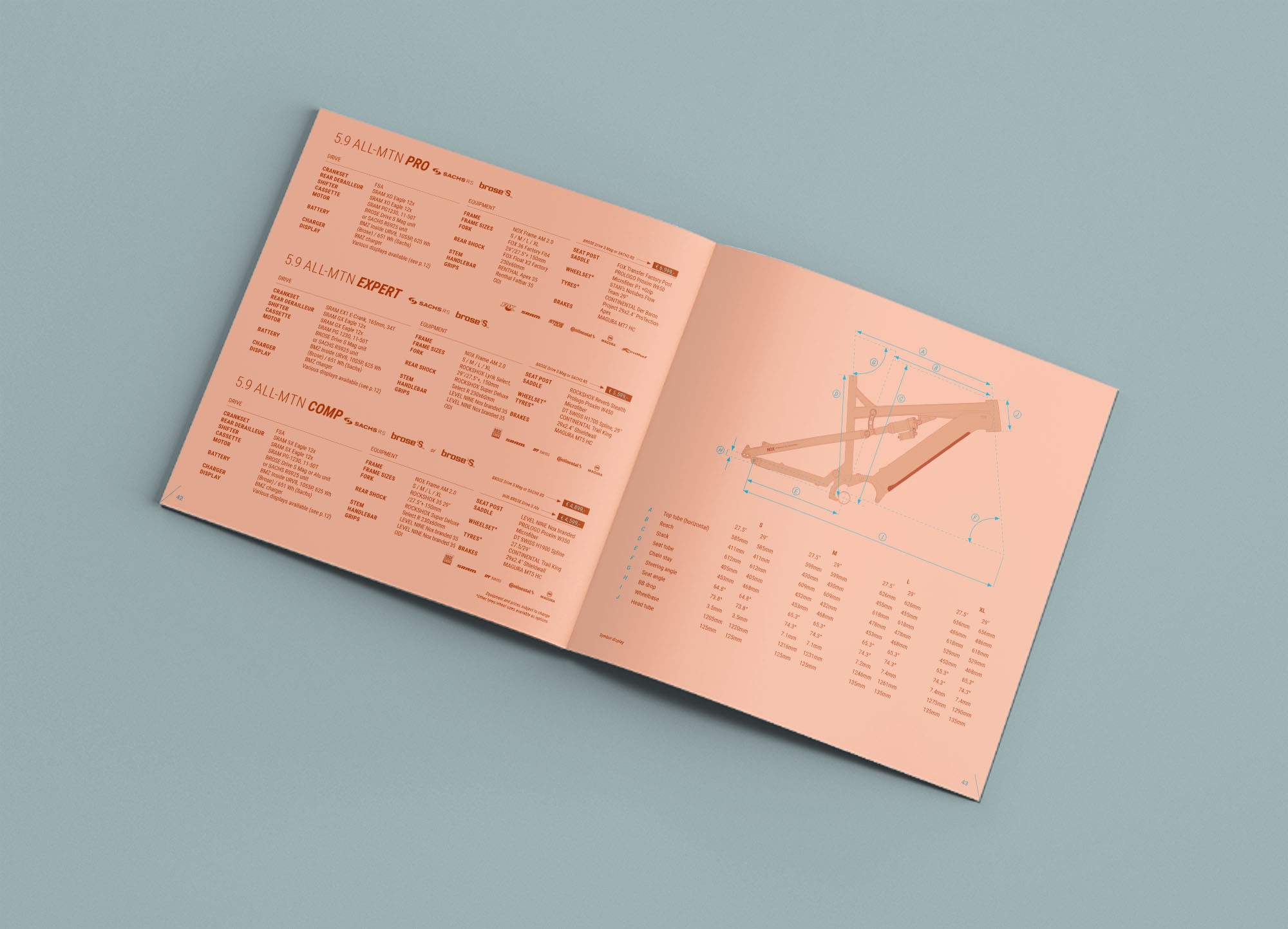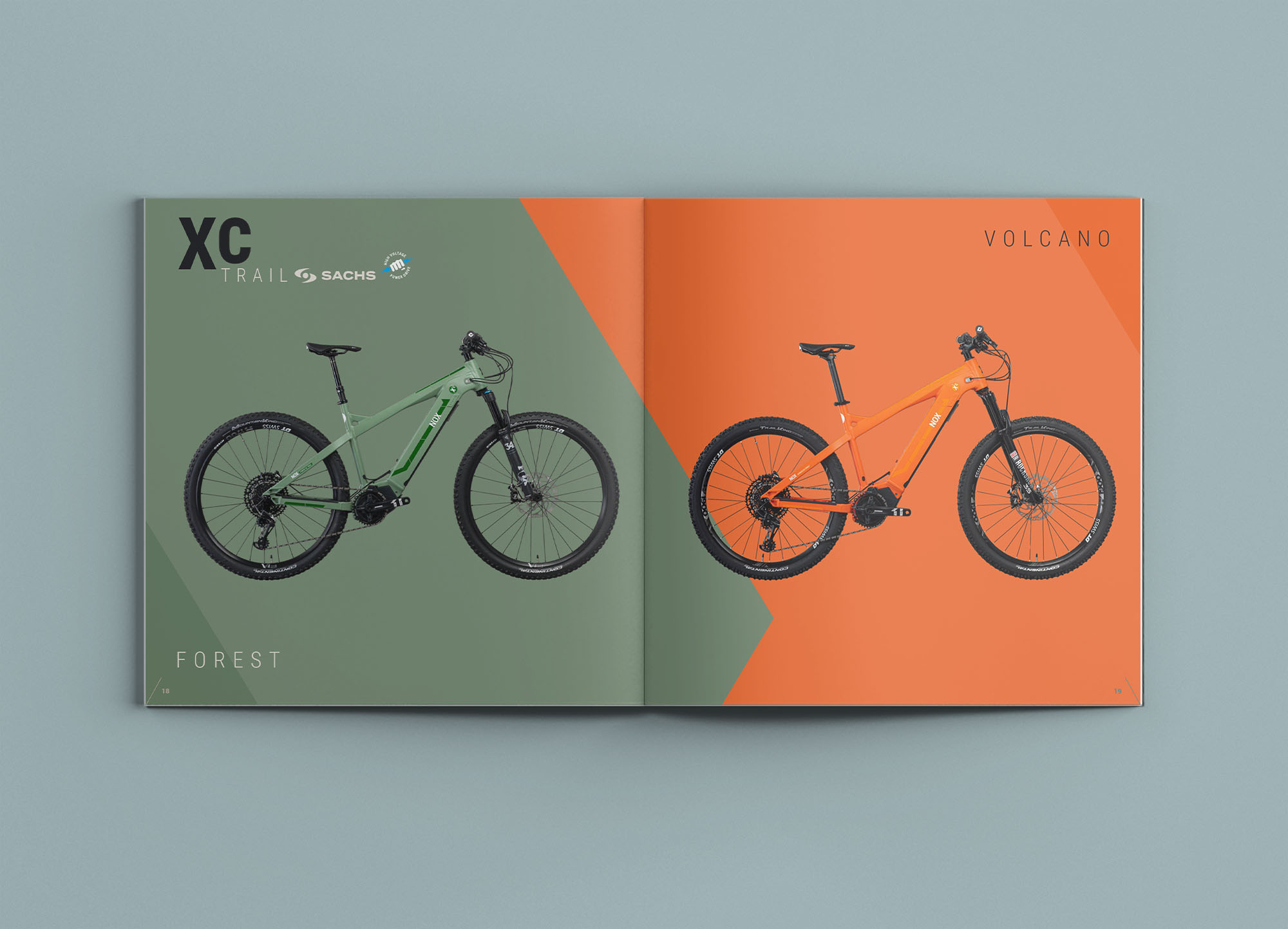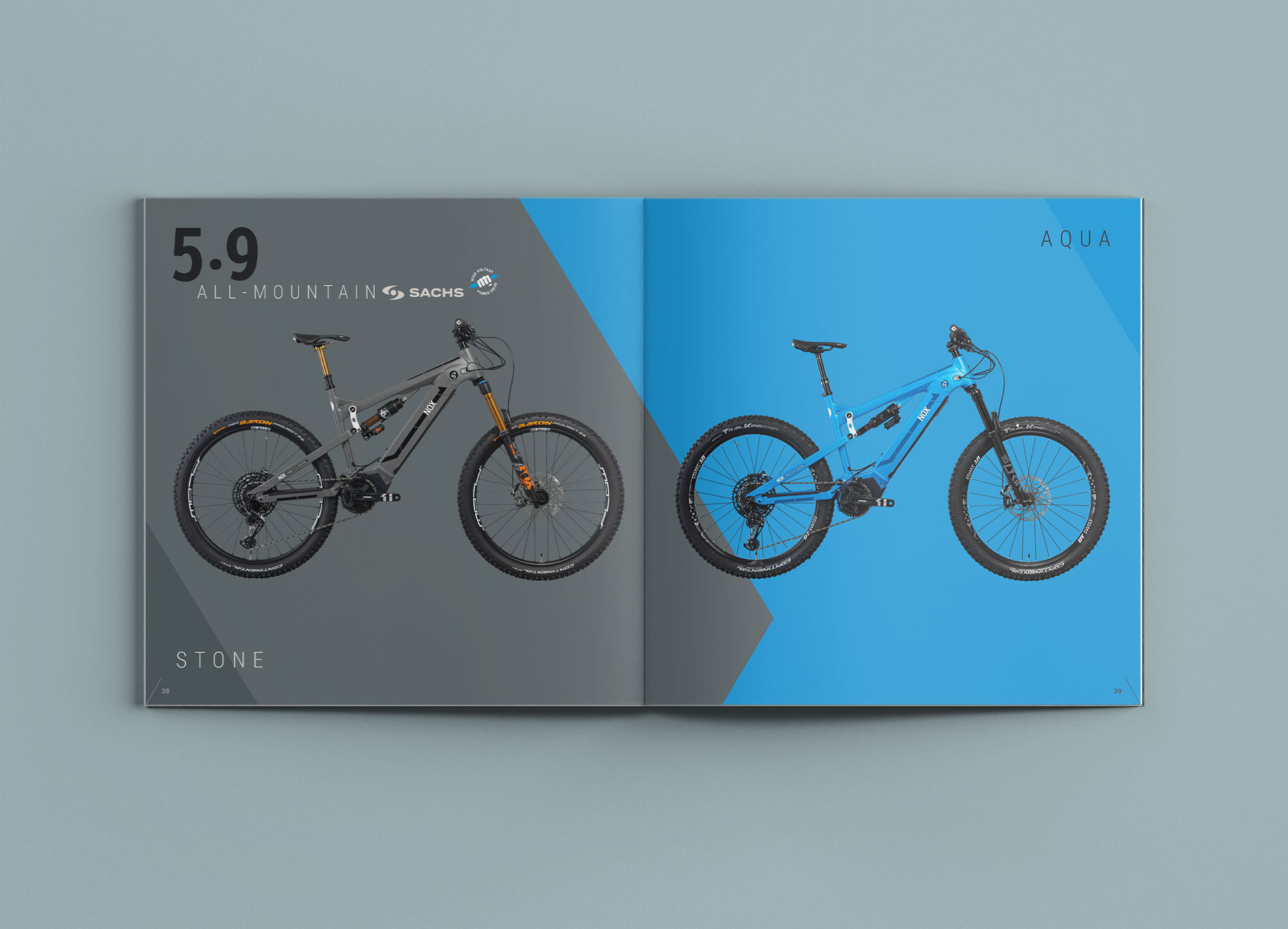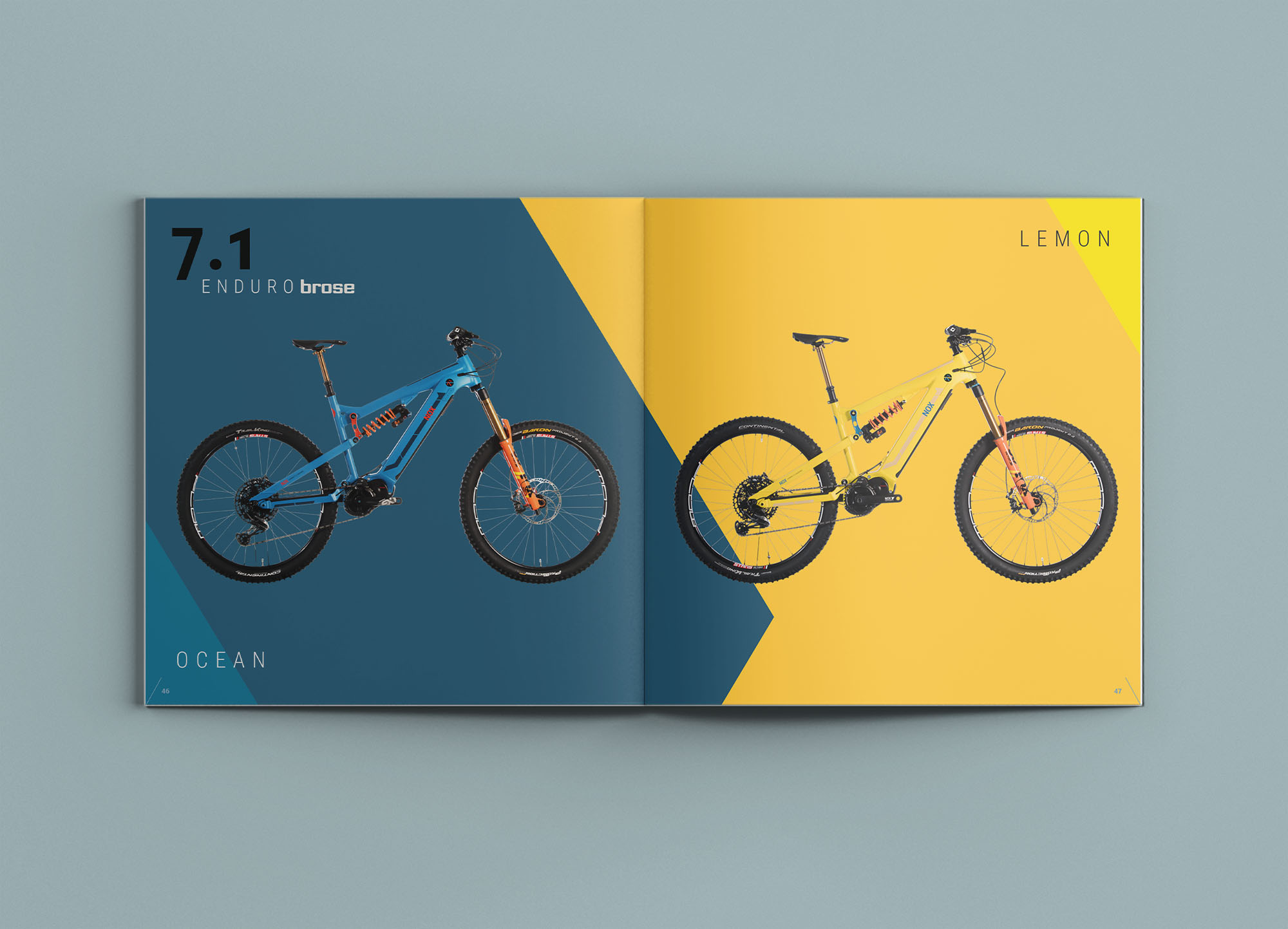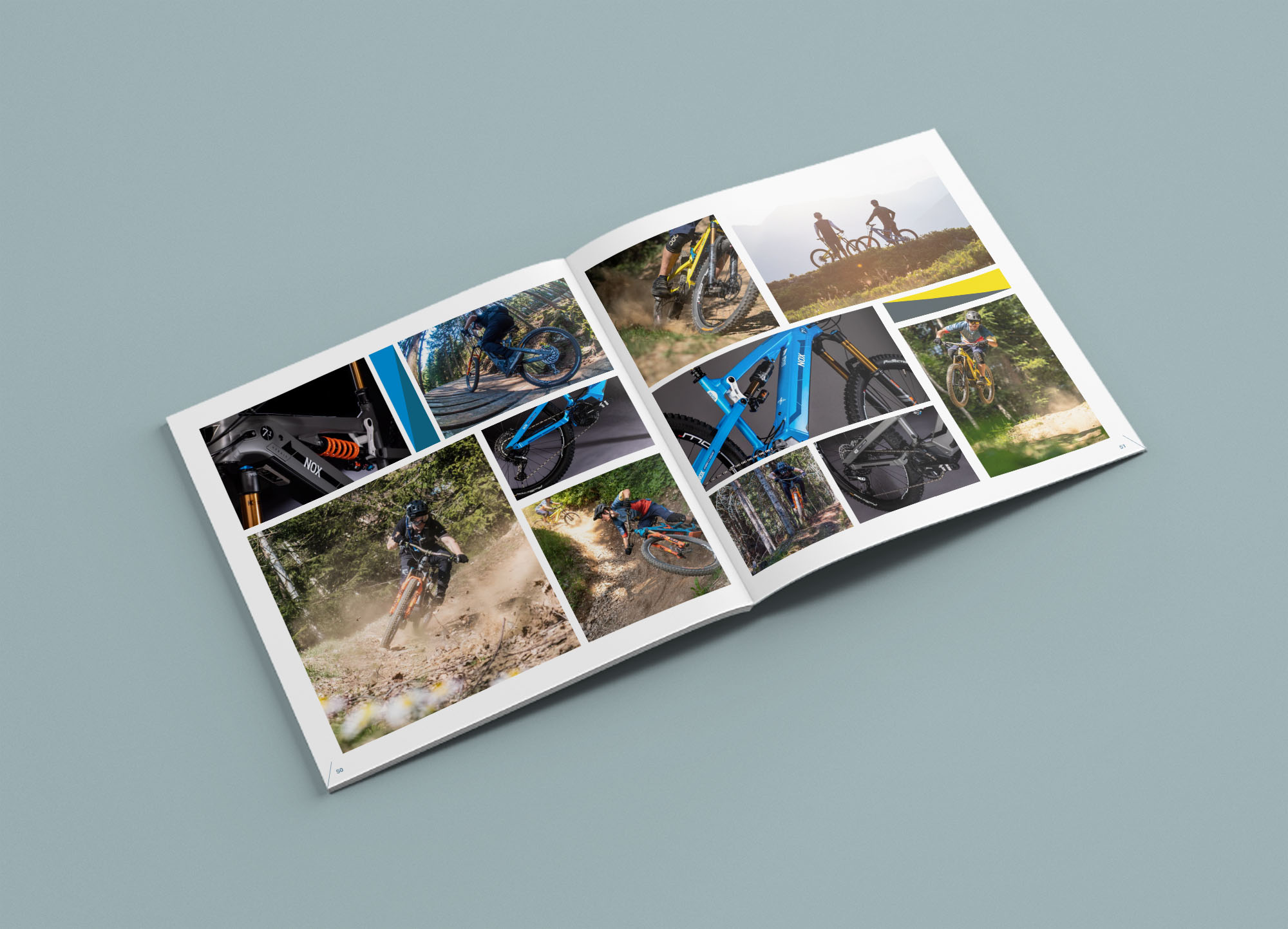 EVOLUTION / HeLIUM & MeTROPOLIS

There is something mysterious about the EVOLUTION / HeLIUM E-Mountainbikes and its urban Metropolis series – subtle and minimalistic. The fully integrated, ultra-light weight Fazua drive unite offers a unique 2-in-1 riding possibility: both with and without motor. The dark moody world reflects this exclusivity, and the spot UV-finish offers a subtle bling, placing these bikes on the top shelf of E-bikes.