SEEWIESE ALTAUSSEE
An old historic chalet, rebuilt and re-branded in the beautiful Salkammergut Region in Austria. The new logo, visual identity and signage not only pays respect to local the cooking and fishing traditions, but reflects the festive atmosphere found at this lakeside restaurant.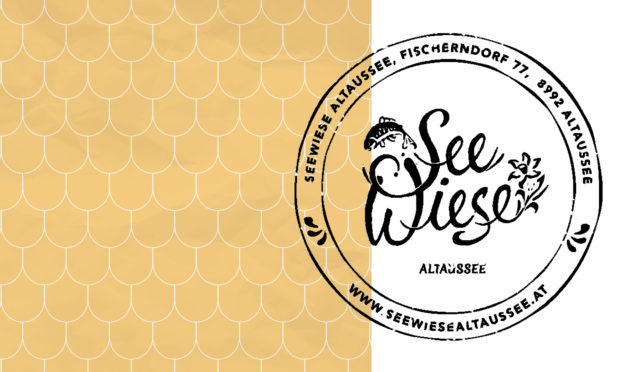 INTERIOR
Along side the traditional visual pieces, and complete library of textures, fabrics and decor were selected. Local artisans were invited to celebrate the region with paintings and fine woodworking details on furniture and fittings. Every detail was addressed, restoring this forgotten shack into a culinary experience, reflecting the rich styles and traditions of the Altaussee region.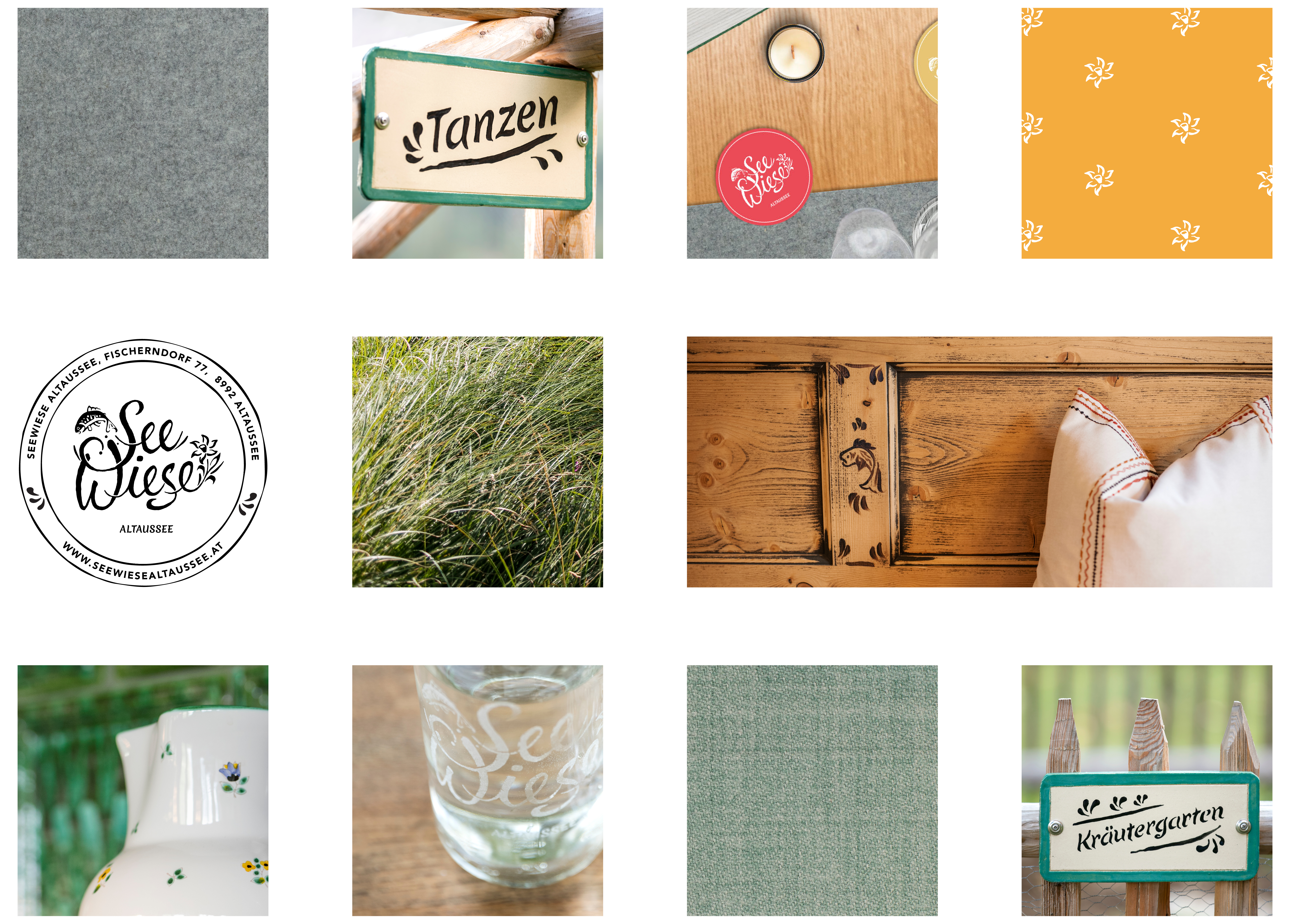 SIGNAGE & ENVIRONMENT
A local charity that supports mental and physically disabled community worked with teams of artisans to hand-paint enamelled signage, paying tribute to the original signage from surrounding villages.